Many solo traveling men who travel to Brazil come not only because of the beauty of the beaches and nature of Brazil, but also because of the Brazilian women. Worldwide, Brazil enjoys a great reputation if it comes to sexy woman, party and samba.
If you want to know how to meet women during your Brazil vacation, no matter if normal women, freelancers or prostitutes, then you are exactly right here. Read our the complete guide to meet Brazilian women on vacation, online and offline.
How to meet Brazilian women on vacation – Tips & Tricks
Brazil is one of the most candid countries in the world and is considered an ideal place to meet local girls. Brazilian women like foreign men and so you can not only find fun with prostitutes in Brazil, but also true love. In the following sections we present you the best ways to meet women in Brazil as a tourist. No matter if you just want to have fun or find your real love.
Please note, this guide refers primarily to major cities such as Rio de Janeiro and Sao Paulo as well as other tourist destinations. In rural areas, of course, the whole thing is a little different.
Communicating with women in Brazil
Many women in Brazil do not speak English or at least only insufficiently. This should not be an obstacle when getting acquainted with girls in a massage parlor or brothel, but if you are looking for real dates in clubs and the Internet, it can be a problem.
Ideally, you will learn a few basic phrases of Portuguese in advance. In general it can be said that girls from higher social classes are usually better educated and speak more English. So if you're targeting middle and upper class Brazilian girls, you have the best chance with English.
Meeting women in bars in Brazil
Bars are a very good place to meet women, especially in Rio and Sao Paulo. This is not necessarily about freelancers and prostitutes but also normal girls from Brazil. Many other tourists are also in the bars and so there are good chances get to know a nice foreign girl as well.
Generally it always depends on which bar you are go going to. So some bars in Rio or Sao Paolo are known to be a meeting place for "working girls" (prostitutes). Other places are more for local girls who want to party.
By the way: Freelancers in bars are usually not intrusive and only get in touch with you, if you show interest. So you can confidently go to a bar that is known for hosting freelancers and have a look without risking to get into something you don't want.
Women in Discos & Nightclubs in Brazil
In discotheques you can meet normal girls, freelancers and prostitutes. Especially at the Copacabana in Rio are several discotheques located, which are mainly visited by freelancers.
Depending on whether you want to pay for sex or not, in Brazil you will find discos for every occasion to celebrate. If you are less focused on freelancers and paid sex, you should definitely have a Brazilian SIM card to exchange numbers and arrange further dates. Most normal girls from Brazil do not go back with you the first night.
Women from Brazilian strip clubs
StripClubs in Brazil are a good place to enjoy hot shows. There are also different types of strip bars. While some are just strip clubs, some are a mix of disco and strip club. In the latter you will also find prostitutes.
No matter what kind of strip club you go to, the erotic atmosphere can be enjoyed everywhere. Generally we do not recommend StripClubs to meet women in Brazil. But if you want to enjoy some erotic shows it is the right thing for you.
Sex with women from brothels & termas
What should we say. Brothels are the most obvious way have a Brazilian woman. No romance, no dating, no party – just pure sex as a business.
If you want sex for a fee then brothels and tremas are the place for you. These are mainly found in Rio and Sao Paolo. Termas are so-called spas or health clubs that resemble a harem.
You can stay in it, usually dressed only in a bathrobe and enjoy drinks, relax and don't have to do anything. Women take care of you and if you want, you go with your chosen one to a separate room and have sex for a fee.
Brothels are more like a drive thru. So you go in, choose a room with a girl in it, have sex, pay and go. Brothels are in short the best place to have quick sex with professionals, but the real love or hot erotic dates you will not find here.
Women in massage salons in Brazil
Massage salons are found throughout Brazil and are mostly the small, dirty places to have quick sex or handjob. Massage salons are also visited by locals during their lunch break and offer services such as handjobs, oral sex or sex with the masseuse. Generally, massage parlors are cheap and not very luxurious.
The massage itself either does not take place or is not good. We definitely would not visit a dodgy massage parlor in Brazil as it really is not the best place to meet girls on vacation. You will find erotic massages mostly in side streets in Rio de Janeiro or Sao Paulo, but also other cities in Brazil.
Women from the streets
Street prostitutes are not the best choice in Brazil. Many of them are drug addicts and HIV positive. Moreover, it is not uncommon that these try to steal from you, whether on the streets or in the hotel room. Sometimes men also getting attacked by the pimps of these street prostitutes in Brazil. Sex with street prostitutes in Brazil is cheap but risky. For us it is definitely no way to meet women during a Brazil vacation!
Meet women on real street parties
If you travel to Brazil for the first time, you would not believe what a great place street parties are. These are usually held on Fridays and are especially popular in Rio de Janeiro. Street parties cost no entry, attract a number of young women and could not be more exotic.
If you want to get to know girls on street parties, then you should not be shy and just join in and become active yourself. In addition to freelancers, of course, there are also pretty normal girls.
To meet girls at a street party you absolutely need a Brazilian SIM card. So you can exchange numbers and possibly arrange a date on the following day. In general, a street party is a great experience and a great place to get in touch with local women. But you should not be shy…
Brazilian escort girls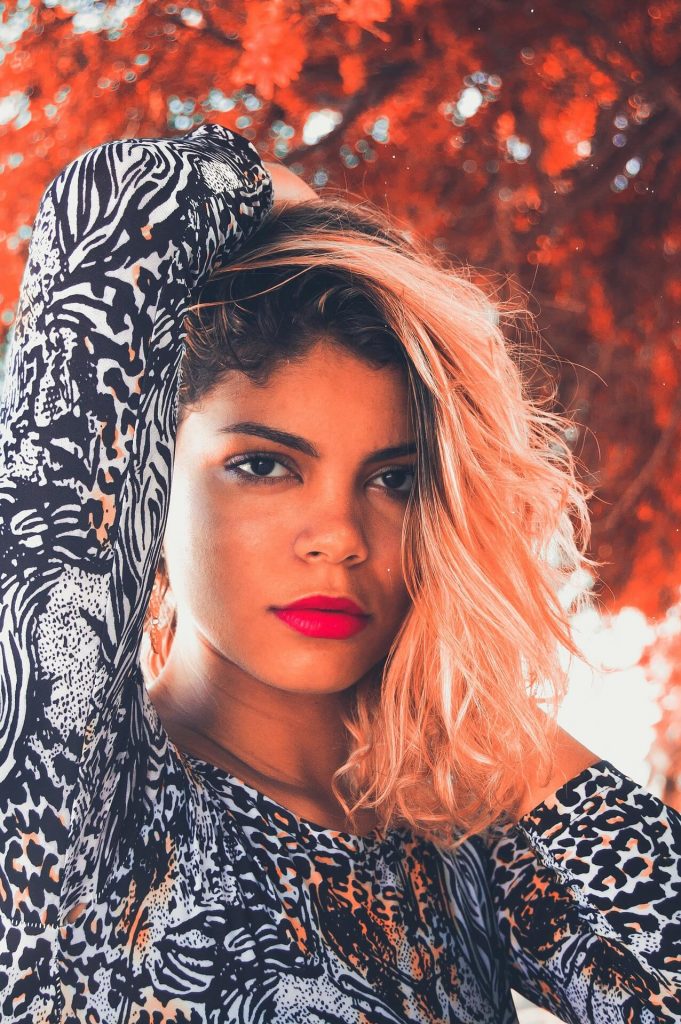 There are several escort websites in Brazil. Each larger city offers the possibility to order escort girls online. No matter if you only want to have an escort to go out, or if you are looking for sex, an escort girl is for many tourists the easiest and most direct way to meet local girls on vacation.
Of course, the escort thing is a pure business and you should not make too much hope here to meet the girl for life. But if you are looking forward to a great time in Brazil with a professional lady, then the escort girls could be the right thing for you. The escort business is very secure and you will have 99% no problems!
Meeting Brazilian women on the internet
Last but not least, the internet is one of the best options to date hot Brazilian women. At BrazilCupid, for example, you'll find thousands of beautiful Brazilian women, all looking for a foreigner. Advantage: It is easy to communicate via the chat, even if you do not speak Portuguese.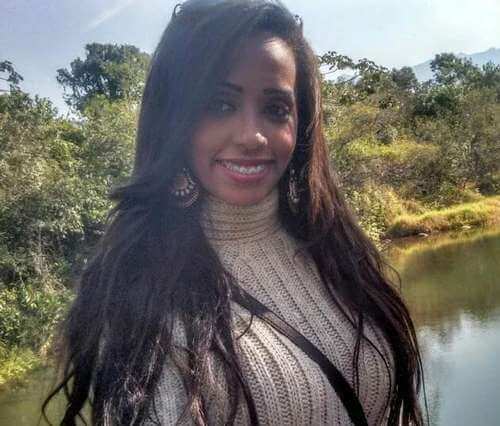 In addition to normal girls there are also freelancers who offer their sexual services for a fee. Especially in large cities, more than enough women can be found in the database. In general, BrazilCupid is our favorite when it comes to date women in Brazil during vacation. It is fast and uncomplicated.
If you are looking for either a serious date or direct and discreet sex, then BrazilCupid is the first choice for you. Even girls just party or for sightseeing can be found on BrazilCupid easily. Signing up with Brazil Cupid is free, but we strongly recommend upgrading to a premium account, as this is the only way you can use all the features and get the most out of your holiday. Incidentally, membership can be downgraded even after your vacation, so you do not have to pay all year round and can reactivate your premium account when you travel back to Brazil.
For expats and long-term vacationers BrazilCupid is almost obligatory if you are looking out for hot girls from Brazil. By the way, here you can find a review report about BrazilCupid …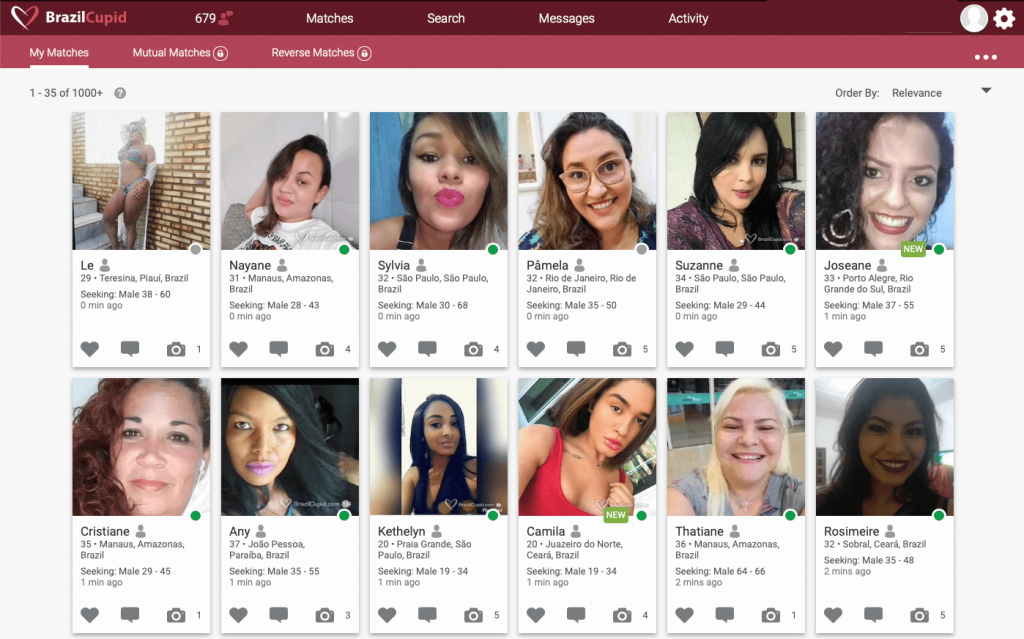 AdultFriendFinder
Another interesting option for meeting women and couples all over the world ist AdultFriendFinder. Although AFF is not the typical dating portal you can find here sex dates for free. At AdultFriendFinder are mainly open minded couples, swingers and women registered which are open to new experiences. Our readers are reporting from huge success via AdultFriendFinder in Brazil…
Please note: AFF is almost useless in the free basic version. You must upgrade to a pay-account to find dates and encounters with AdultFriendFinder in Brazil.