Sex tourism Brazil – Brazil is the largest country in South America and not only known for football and the famous Copacabana. Sex tourism in Brazil is a huge business and attracts sex tourists from all over the world. Especially Americans, British, Germans, Italians and Swiss traveling every year to Brazil to meet the pretty girls there. Here we tell you everything you need to know about prostitution and sex tourism in Brazil – totally neutral and based on facts…
Sex tourism Brazil
Many do not even know that sex tourism in Brazil is booming like never before. Shortly before the World Cup, thousands of Internetsites sprouted like mushrooms where Brazilian women were offered. However, there were many scammers among them. So far, more than 2,000 such scam-sites have been located and deleted, but unfortunately there are still countless more.
Is prostitution in Brazil legal?
In a nutshell: Yes. Prostitution has not been illegal in Brazil since 2000, with the result that sex tourists were pouring into the country. Once upon a time (but still today) Southeast Asia, especially Thailand as a mecca for sex tourists, but now Brazil is getting more and more attractive… Natal, Fortaleza and Joao Pessoa, have developed into small strongholds where you can have sex with Brazilian woman. But even in the mega cities of Rio and Sao Paulo sex tourism is a really big deal, not to mention the infamous red-light district Vila Mimosa.
Although prostitution is legal, however the operation of brothels is illegal. If you want to have fun with a Brazilian woman, then this is legally only possible in a love-motel, or in your own hotel room and if the girl is working for herself.
Sex prices for prostitution in Brazil
The prices for sex are very different in Brazil and must always be negotiated with the respective girl. In general, however, you can expect a price of at least 60USD. There are no limits to the top. The average sex prices in Brazil is between 80-100USD. Ultimately, however there are no limits, especially in the Brazilian high-society and escort scene.
Prostitution and sex tourism in Rio de Janeiro
Rio de Janeiro not only offers beautiful beaches and beautiful sights, but also is a mecca for sex tourism in Brazil. Rio is considered one of the main spots when it comes to sex tourism in Brazil. Here, women can be found at almost every corner who are only waiting for being taken to the motel.
At the Copacabana you will find many bars, where hundreds of Brazilian woman love to accompany you in the evening – for a fee, of course. There are also various clubs with live performances (some hardcore) and so-called "happy end massage parlours", where the massage plays only a minor role …
Not to be missed is the Vila Mimosa district, South America's oldest red light district, arguably one of the world's largest open-air brothels.
Prostitution and sex tourism in Sao Paulo
Also in Sao Paulo, the nightlife and sex tourism is increasing annually. Here you will find countless clubs and discos, where not only the tourists, but also the local girls are looking for customers. Pricing is as always a matter of negotiation and the price for sex in Sao Paulo is on average between 80-100USD.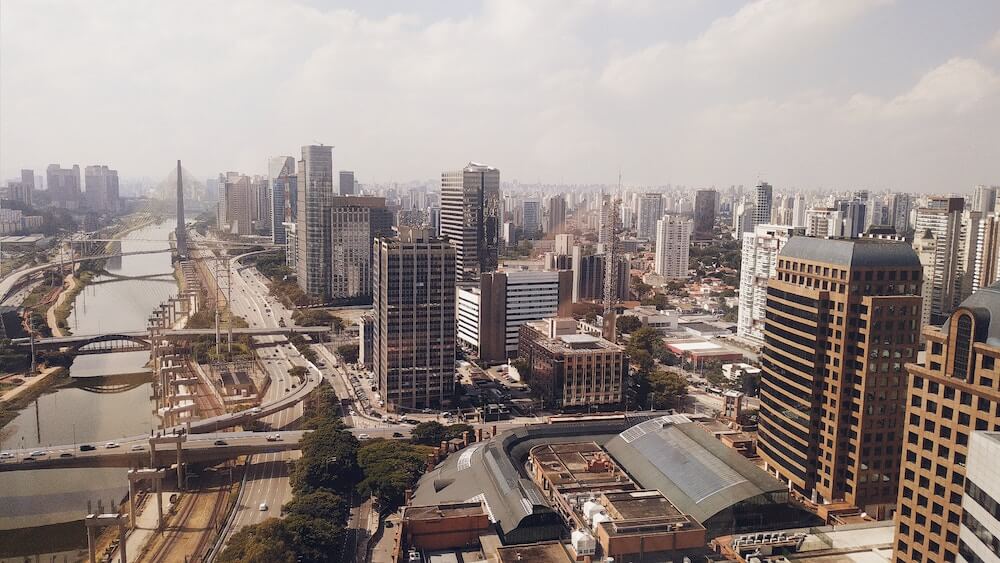 Prostitution and sex tourism in Fortaleza
Also Fortaleza has so much to offer at night. Not far from Praia do Futuro beach, you'll find plenty of bars and nightclubs in the infamous "Bermuda Triangle" of Iracema. Especially in the discos, the chances are high to meet some Brazilian Freelance girls. Many even claim that it is easiest to get girls and pay sex here in Brazil.
Prostitutes on dating websites in Brazil
Also in the popular dating portals like BrazilCupid, more and more prostitutes can be found and offering their services there. That does not have to be bad, if you want to get involved into pay-sex. Unfortunately, it is not immediately obvious if this is a prostitute or not. Here we advise you to look around check the profiles and in case of doubt, just ask, so there will be no nasty surprises later if you are looking for a real date.
The prices for freelancers, on dating portals like BrazilCupid, etc., are on average at $80. However, you can negotiate and get it cheaper, but there are also much more expensive girls. Check our BrazilCupid Review here…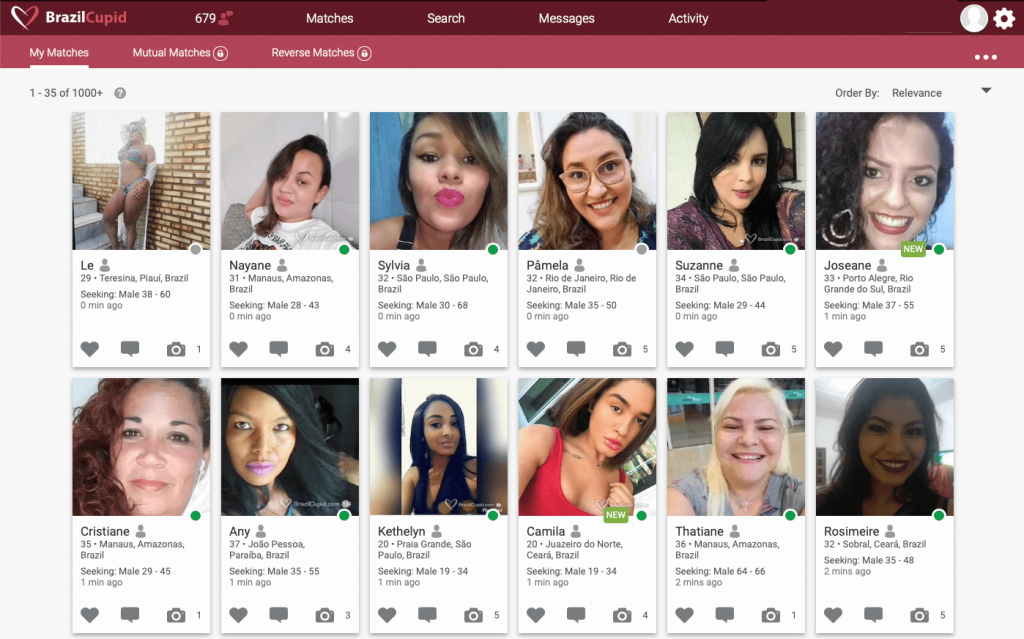 Joiner friendly hotels
If you have never heard of the so-called Joinerfee, we will explain briefly. Not every hotel allows ladies' visits and requires an additional fee to bring a prostitute. This may be relatively high. If you have plans to take prostitutes to your hotel room frequently, make sure that the hotel allows women to visit. More information can be found e.g. here: Girlfriendly hotel in Rio de Janeiro.
Love motels in Brazil
Love Motels are similar to the well-known motels from America, but these are used for other purposes. You can also consider the motels in Brazil as "sex hotels", where you can have fun with the prostitutes for a few hours. Many locals come here to "talk" with their girlfriends and enjoy some togetherness.
Mirrors on the ceiling and different colored lamps are standard in almost every love motel, as well as televisions, which have different erotic channels, a "hygiene" set with condoms, lube, shower gel, etc. Who has ever been in Thailand, will maybe know the so-called Short Time Rooms. In principle, it is the same thing.
Although there is sex tourism in Brazil available, you can easily avoid it if you do not want to have anything to do with paysex. Ultimately, the decision is entirely up to you, what kind of tourist you want to be.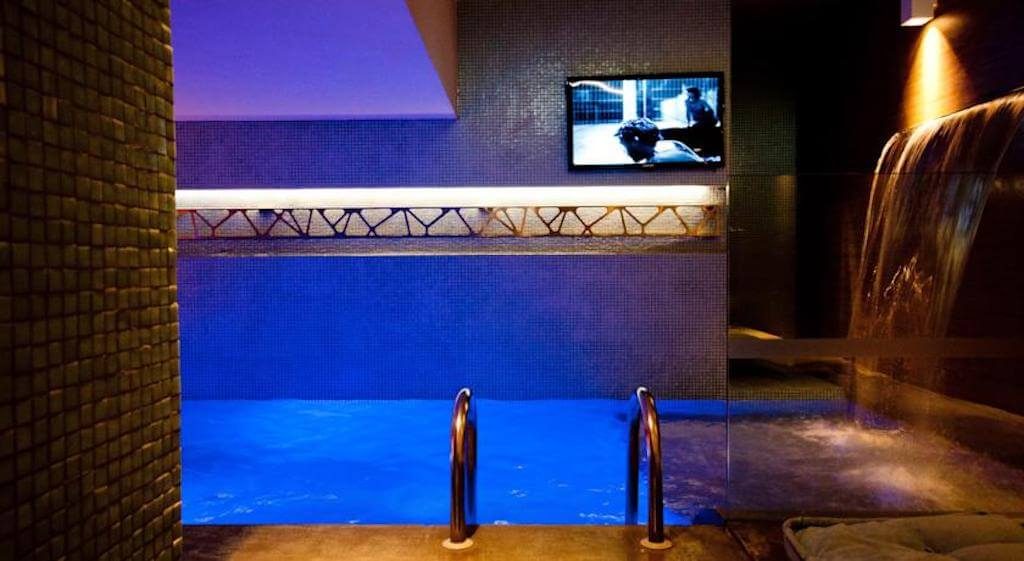 Meeting Brazilian woman: also possible without prostitution
Of course everyone wants to have some fun on vacation. Prostitutes are the easiest and fastest way but also the most expensive to get hand on these wonderful Brazilian bodies. Our tip instead: Just look around in various dating portals. There you will quickly and easily find a pretty Brazilian girl, where you have possibly to pay nothing for sex. The whole thing needs a bit more patience, but is such a nice experience to date a Brazilian woman and 100% authentic. And who knows, maybe you will find the love of your life?
Our favorite is BrazilCupid, here you have undoubtedly the best chance to meet a nice and decent Brazilian girl. Just try your luck and you'll see how easy it is. We also wrote a detailed review about BrazilCupid, see here…
Amazing girls like these are registered at BrazilCupid – give it a try and sing up for free!